Frerichs 2012 - Top 3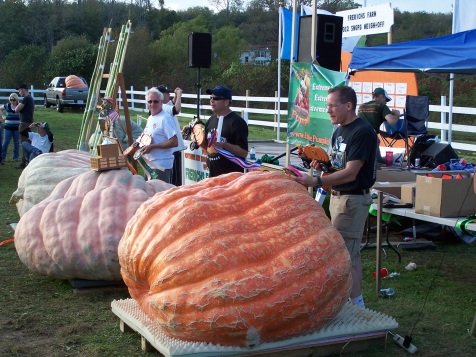 The Frerichs Top 3: (left to right) Woody Lancaster - 1756 lbs, Ron Walllace - 1872 lbs, Charlie Lieber - 1770.5 lbs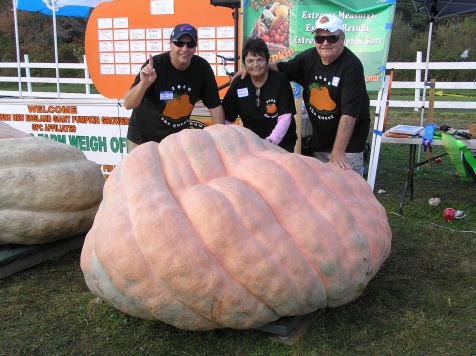 Ron Wallace and family in black shirts waiting for the weight of their 1872, during a moment of ANTICIPATION!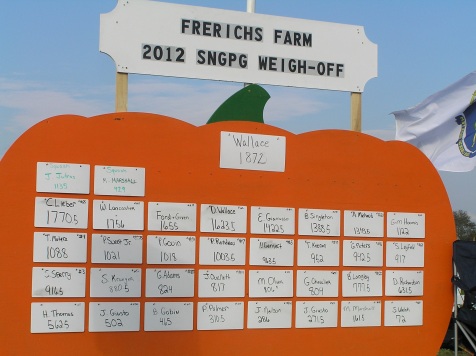 Frerichs Farm Leader Board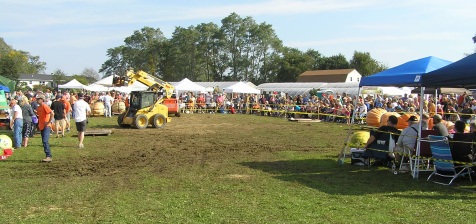 A good sized crowd was in attendance at the Frerichs Farm GPC Weigh-off on October 6, 2012.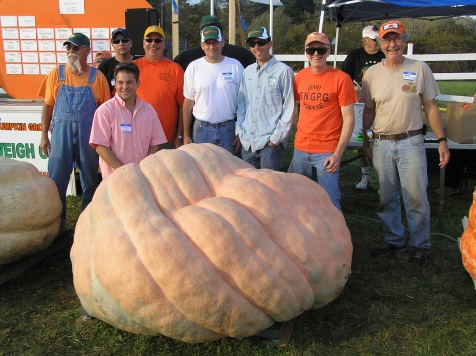 The SNGPG Directors take a break at the end of a long day.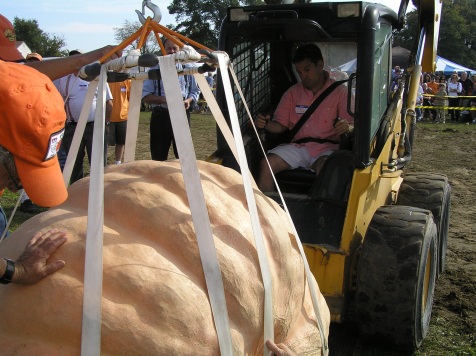 Mike Oliver, and Mr. Frerichs operated the fork trucks all day. Thanks guys!
One Ton World Record! - 2,009 Wallace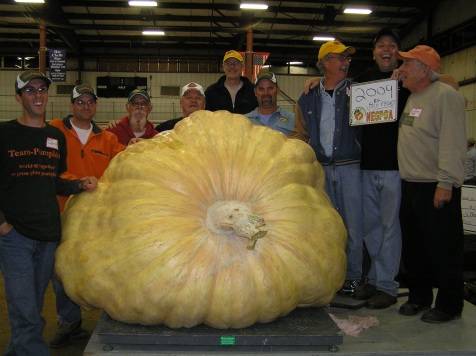 SNGPG gang with Ron and the World Record 2009, at Topsfield on September 28, 2012. Ron grew his 2,009 World Record Giant Pumpkin on a 1725 Harp x 1409 Miller cross.
Mission Statement
Our mission is to provide SNGPG members with the most current and interesting giant pumpkin growing techniques and news available.
We will strive to provide our members with this service
throughout the coming season and beyond.