Weigh-offs 2013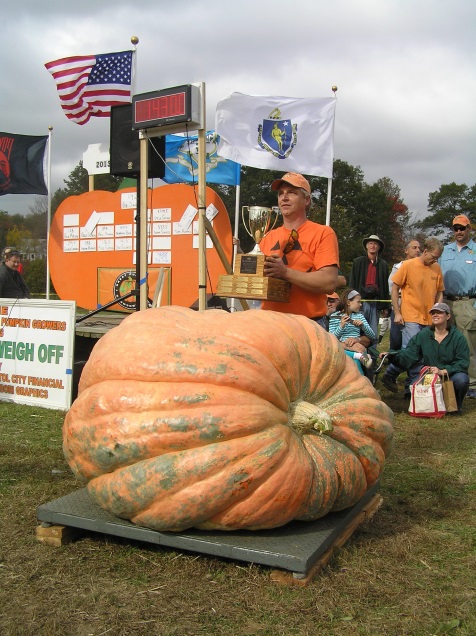 This years winner at Frerichs Farm is Bob Singleton from Portsmith, RI with his 1426.5. It's a 1789 Wallace x 1470 Urea cross.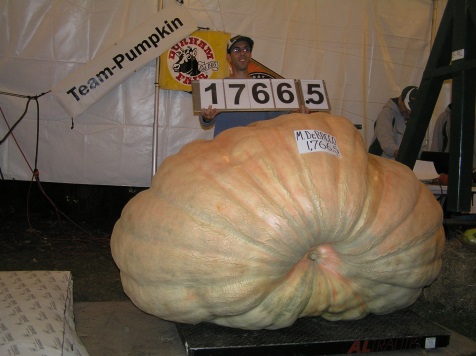 This years winner at The Durham Fair was Matt Debacco from Rocky Hill, CT with his 1766.5. It's a 1676.5 Daletas x 1216.6 DeBacco cross.
The Pumpkin infield at this years weigh-off at Frerichs was a busy place.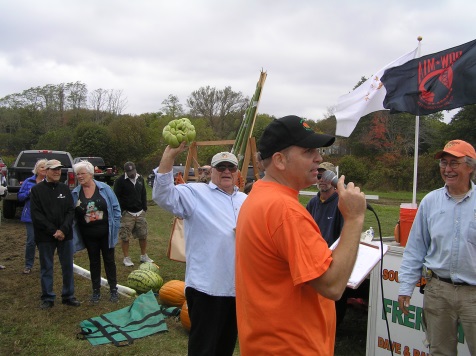 There was even a 4.4 pound Giant Tomato entered this year. It was grown by Armand Michaud from Ipswich, MA.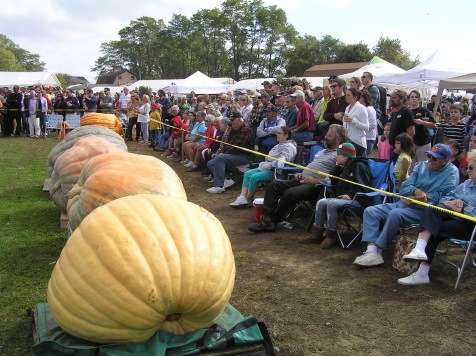 There were some good sized pumpkins on hand this year, which the audience really seemed to enjoy.
Mission Statement
Our mission is to provide SNGPG members with the most current and interesting giant pumpkin growing techniques and news available.
We will strive to provide our members with this service
throughout the coming season and beyond.